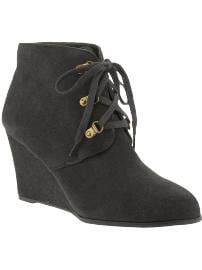 Loving these from gap. Too bad they only have a size 11 left. Kick ass for only $79.50!
I also really love the direction that Piperlime.com is taking. Gap/Piperlime/Athletica/Old Navy/ AND Banana Republic all have the same ownership.
Yah. Like I said. I love what they are doing - and they now have an actually Piper Lime store that opened in SoHo. Brilliant! The boots above are only $99 - and have everything on trend as far as this season - over the knee, black, spat, buckles...
Yup. Dying. Wishlist - EVERYTHING on the Piper Lime website.