My little sister who is a sophomore at University of Arizona told me about these amazing scarves by Donni Charm. They were started by Alyssa Wasko a student at U of A and her mother. After Alyssa's father, Donny, passed away they turned to fashion to heal their breaking hearts. The story behind the line is tragic, but -amazing that these courageous women were able to heal in the process - while creating something beautiful.
I can't imagine growing through such a heart wrenching ordeal - but they persevered with something stunning - so you go girls!
You can buy the scarves here:
https://donnicharm.com/shop/
They've been spotted on Jessica Biel, in People Magazine, in Lucky Magazine, on Naomi Watts, Rhianna, and Kim Kardashian....Just to name a few.
My personal favorites are the ones with hamsas. Definitely a gift for the fashion forward friends in your life. A class staple with a chic twist.
...and FabSugar loves them! So you know it's a must have now!
"We've always had a thing for cute charms, so you can imagine our excitement when we came across Donni Charm. See, the brand came up with the fun concept of attaching small good luck charms — like silver wings and gold hearts — to soft jersey knit scarves and tees. We like how it gives a basic essential extra pizzazz, and doesn't everybody need a little extra luck?"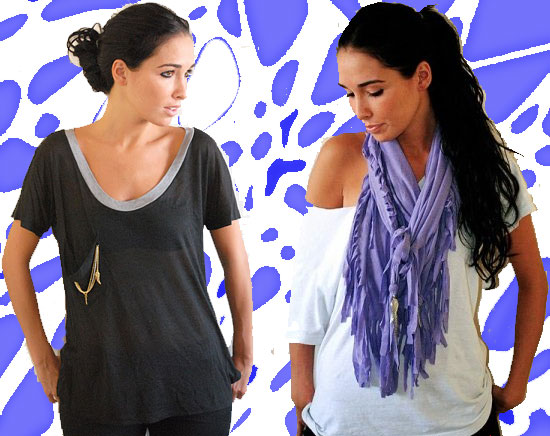 Whitney Port even raves about them!