I don't care how chic you look on the outside - what you're wearing under those hot boots is what concerns me. Face it - for most of is it's winter. This means freezing, losing my mind, shivering and wearing too puffy North Face jackets to keep me warm. A little trip I've picked up over the years is keep a cute at on ALL times - you lose 80% of your body heat through you head, and make sure that your toes are kept warm. Smart Wool socks have become a life saver to me. They are about $18 and you can get them at REI or your local sporting good store. I countless pairs - I don't even care if I wear a brown one with a navy one because no one is going to see them anyway. They also are super soft and have amazing cushioning. I wear them everyone from work (over my tights with boots), to sleep and even snowboarding. Nothing is going to keep your little piggies as warm as these!
They even make super cute tights for $45 (which is a lot if you ask me), but totally worth it since I wear tights under my slacks (ew) everyday!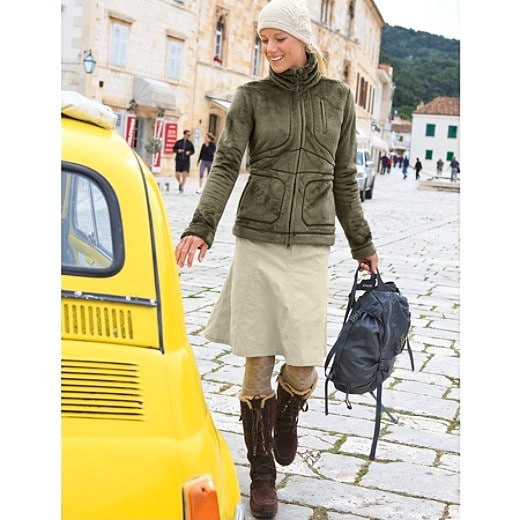 Totally cute. They can be found on Piperlime's sister site Athleta.