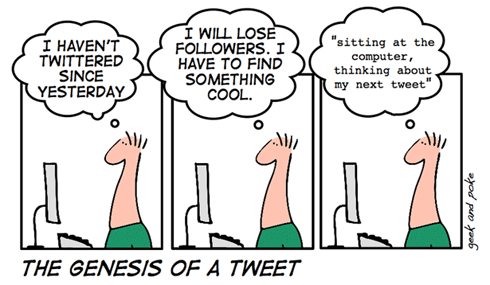 What NOT to do.
Don't be a afaird. I'm the girl with the perma-smile wanting and willing to help you!
Today is a beautiful day. Working form home has given me in the luxury of being able to get up, shower and put my workout clothes on (sigh. so lucky). The windows are open, the sun is brilliant and there is a shockingly warm breeze fluttering the blinds. Just threw the sheets in the laundry - amen for clean sheets.
You may have noticed a new tab above: "McKerihan Media". McKerihan (also my Twitter handle @McKerihan) is my middle name and media (specifically social) is my passion. Big drumrool - I'm starting my own Social Media consulting services! This is my way of doing legitimate freelance work, but with a title.
Please click the tab and shoot me an e-mail if you have any inquiries: Molly@McKerihanMedia.com. My website is a work in progress and while I'm good at the creative side of the business, I'm still learning the techy part (aka: html and sourecode).