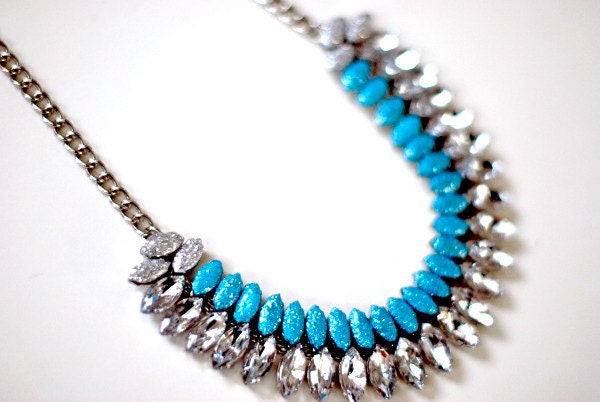 I have been waiting my sweet time to get my hands on a
Spike the Punch
necklace! Looks like the stars were aligned in my favor tonight!
The Glitter Guide
is my daily source for inspiration, so I'm thrilled that I will be sporting the design Elizabeth dreamt up for them! How amazing are these colors going to look this spring? I'm already putting together a list of pairings!
What I'm planning on wearing with my lovely new bauble:
lots of leopard!
denim shirts
my neon cambridge satchel
bright read lipstick!
spring silk shirts
my favorite fur vests
....everything!