A little impromptu outfit shot at work today, and my first "official" outfit post. I've never done one before so please, be kind. I try to keep my work wear basic. I work in a very creative environment as a project manager of sorts, and our boss encourages us to dress in what we feel comfortable in - so this my friends is me! I wear a version of this outfit to work five days out of the week. Some short of interesting shirt, a statement necklace, a classic blazer, dark jeans, and today it was flats!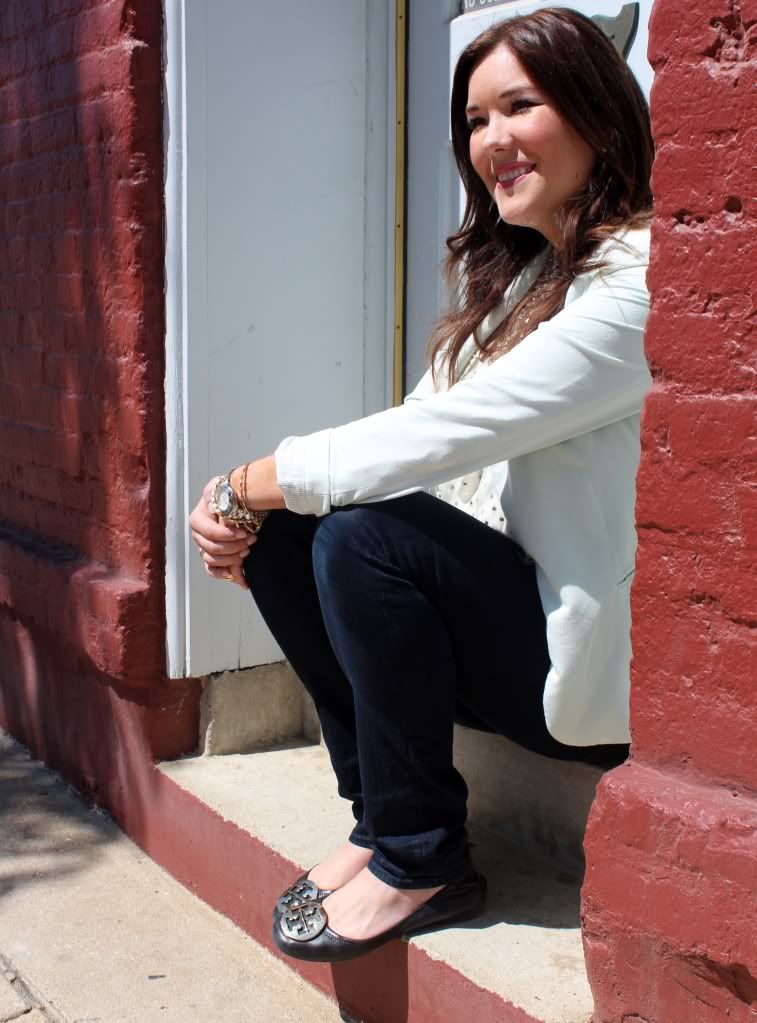 Earrings/Etsy Watch/Tag Heur Braclets/Target/StyleMint/Germany
photos by Renae King.