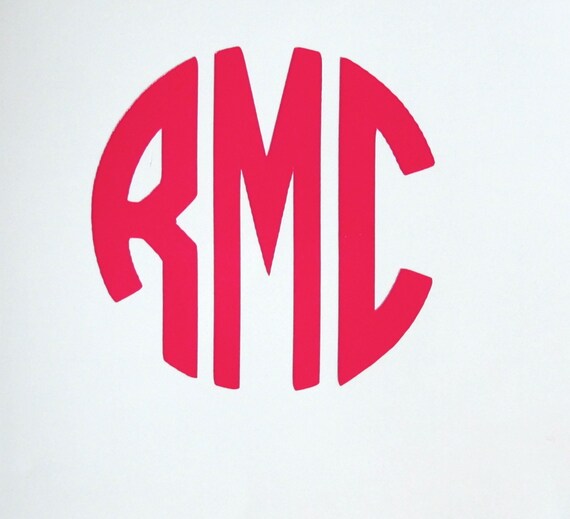 Monograms are near and dear to my heart. I could list off all of the things I have monogrammed: two necklaces, two iPhone cases, a silver jewelry box, countless key chains, St. Christopher Medals, a Cambridge Satchel, a GIANT dove gray monogram that hangs on my wall. You get it, right? I'm obsessed. So when my friend Susie stopped into my store with a stunning monogram on her phone I freaked out. When I upgraded to the iPhone 5 I needed a case - quickly - so I picked up a simple gold chevron one, but it wouldn't be very "molly" without some sort of quirk.
Enter Etsy - and these $3.00 monogram stickers.
I ended up going with Style 1 in Hot Pink! Enjoy!